Edward Frank WATSON
Forename(s): Edward Frank
Surname: WATSON
Clerk
Date of birth: 1890 (approx., calculated)
Date of death: 1 Sep 1919
Date of burial: 1 Sep 1919
Age at death: 29 years
Address: 11 Lugley Street, Parish of Newport
Section: E Consecrated - Cemetery map
Plot No:
562c
Section map of plots
Burial Register entry: Newport 3624
---
IWCP - 6 September 1919 - Deaths - WATSON. - Sept. 1st, at 11 Lugley-street, Newport, Edward Frank, dearly loved husband of Mabel Watson and second son of the late Sergt. and Mrs. Watson, of Dapline Villa, Ryde, aged 29.
---
External link(s):
---
Also on this marker:
Newport Cemetery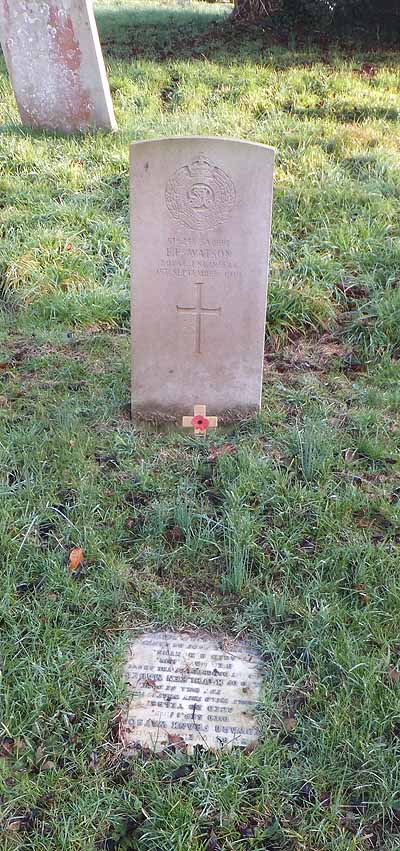 Image by: Tony Barton