William Jacob GEORGE
Forename(s): William Jacob
Surname: GEORGE
Date of birth: 1896 (approx., calculated)
Date of death: 17 Feb 1917
Age at death: 21 years
---
External link(s):
---
Also on this marker:
Carisbrooke Cemetery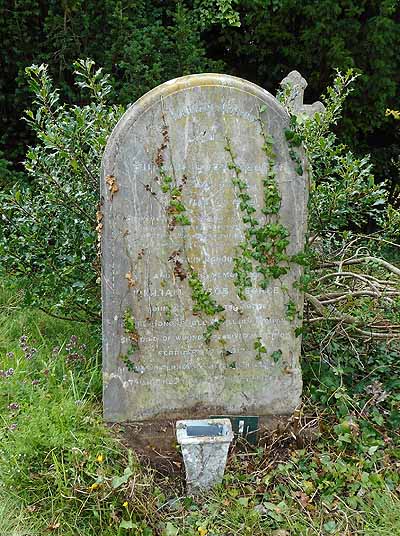 Image by: Tony Barton
---
Inscription
In Loving Memory
of
WILLIAM LOCK GEORGE
BORN JULY 9TH 1854
DIED MAY 5TH 1899
GOD SO LOVED THE WORLD THAT HE GAVE
HIS ONLY BEGOTTEN SON THAT WHOMSOEVER
BELIEVETH IN HIM SHOULD NOT PERISH BUT HAVE
EVERLASTING LIFE. ST JOHN III
ALSO IN HONOUR OF
AND LOVING MEMORY OF
WILLIAM JACOB GEORGE.
YOUNGEST SON OF THE ABOVE,
OF THE HONOURABLE ARTILLERY COMPANY
WHO DIED OF WOUNDS RECEIVED IN ACTION
FEBRUARY 17TH 1917,
AND WAS INTERRED IN THE BRITISH CEMETERY
AT VARENNES NEAR ALBERT IN FRANCE
AGED 21.
Transcription by: Tony Barton