Ray WYKES
Forename(s): Ray
Surname: WYKES
Date of birth: 1916 (approx., calculated)
Date of death: 27 Mar 1944
Age at death: 28 years
---
External link(s):
---
Also on this marker:
Carisbrooke Cemetery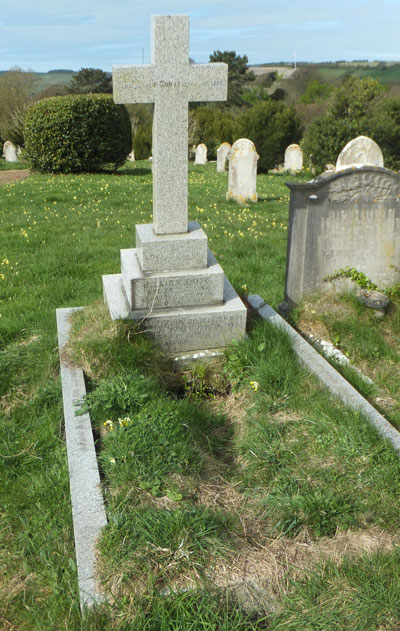 Image by: Tony Barton
---
Inscription
East face:
THE GIFT OF GOD IS ETERNAL LIFE

IN
LOVING MEMORY
OF
WILLIAM DOVE,
WHO FELL ASLEEP
FEBRUARY 20TH 1936,
AGED 74 YEARS.
ALSO GERTRUDE, HIS BELOVED WIFE
ENTERED INTO REST JUNE 14TH 1948,
AGED 85 YEARS.
REUNITED

South face:
AND THEIR DAUGHTER
AMY DOVE
DIED JANUARY 15TH 1972,
AGED 76 YEARS.

South kerb:
IN PROUD MEMORY OF RAY THEIR ONLY GRANDSON

North kerb:
WHO GAVE HIS LIFE FOR ENGLAND MARCH 27TH 1944.