John Henry NOLAN
Forename(s): John Henry
Surname: NOLAN
Soldier
Date of birth: 1896 (approx., calculated)
Date of death: 12 Dec 1917
Date of burial: 18 Dec 1917
Ceremony by: Rev McKinnon
Age at death: 21 years
Address: Melbourne Street, Newport
Section: D - Cemetery map
Plot No: 2178 Section map of plots
Burial Register entry: Carisbrooke 7687
---
External link(s):
Carisbrooke Cemetery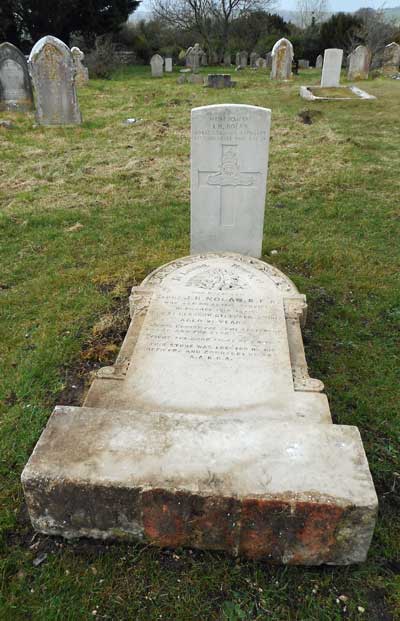 Image by: Tony Barton
---
Inscription
CWGC headstone:
148567 SERJEANT
J. H. NOLAN
ROYAL GARRISON ARTILLERY
12TH DECEMBER 1917 AGE 21
Other headstone:
In Loving Memory of
OUR DEAR SON
SERGT. J.H.NOLAN,R.F.A.
WHO WAS ON ACTIVE SERVICE
IN FRANCE 1914 - 15 - 16.
DIED AT GLASGOW DECEMBER 12TH 1917
AGED 21 YEARS.
"JESUS CHRIST THE SAME YESTERDAY,
TO-DAY, AND FOR EVER."
"FIGHT THE GOOD FIGHT OF FAITH"
THIS STONE WAS ERECTED BY HIS
OFFICERS AND COMRADES 52ND CO.
A.A.R.C.A.
Transcription by: Tony Barton