William Arthur SIMS
Forename(s): William Arthur
Surname: SIMS
Date of birth: 1908 (approx., calculated)
Date of death: 21 Nov 1942
Age at death: 34 years
---
External link(s):
---
Also on this marker:
Newport Cemetery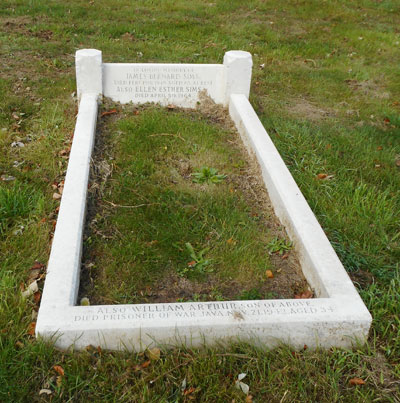 Image by: Tony Barton
---
Inscription
IN LOVING MEMORY OF
JAMES BERNARD SIMS
DIED FEBY 19TH 1949 AGED 65 AT REST
ALSO ELLEN ESTHER SIMS
DIED APRIL 5TH 1964

East kerb:
ALSO WILLIAM ARTHUR, SON OF ABOVE
DIED PRISONER OF WAR JAVA. NOV.21.1942. AGED 34.