Alfred ALABONE
Forename(s): Alfred
Surname: ALABONE
Dentist
Date of birth: 1822 (approx., calculated)
Date of death: 6 Mar 1893
Date of burial: 7 Mar 1893
Age at death: 71 years
Address: High Street
Section: H - Cemetery map
Plot No: 381 Section map of plots
Burial Register entry: Carisbrooke 4051
---
---
Also on this marker:
Carisbrooke Cemetery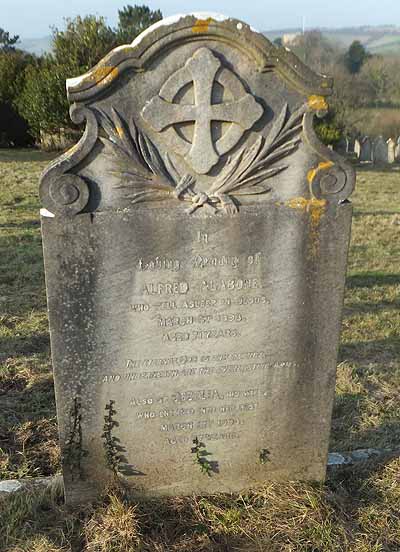 Image by: Tony Barton
---
Inscription
In
Loving Memory of
ALFRED ALABONE,
WHO FELL ASLEEP IN JESUS,
MARCH 6TH 1893,
AGED 71 YEARS.
THE ETERNAL GOD IS THY REFUGE,
AND UNDERNEATH ARE THE EVERLASTING ARMS.
ALSO OF CECILIA, HIS WIFE,
WHO ENTERED INTO HER REST
MARCH 19TH 1903,
AGED 87 YEARS.
Transcription by: Tony Barton