William John CHIVERTON
Forename(s): William John
Surname: CHIVERTON
Labourer
Date of birth: 1851 (approx., calculated)
Date of death: 9 Mar 1905
Date of burial: 12 Mar 1905
Age at death: 54 years
Address: John Street, Parish of St Paul's, Barton
Section: T - Cemetery map
Plot No:
22
Section map of plots
Burial Register entry: St Paul's 741
---
St Paul's Cemetery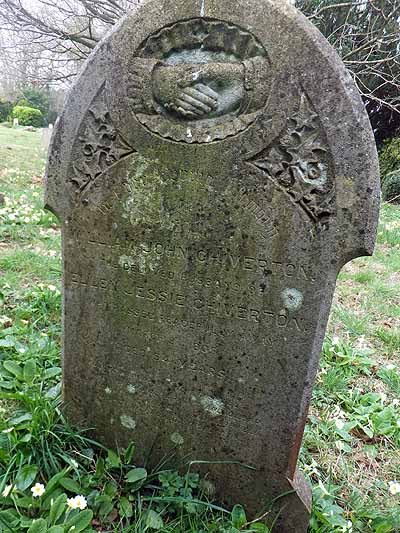 Image by: Tony Barton
---
Inscription
In Ever Loving Memory
of
WILLIAM JOHN CHIVERTON.
THE BELOVED HUSBAND OF
ELLEN JESSIE CHIVERTON.
WHO PASSED PEACEFULLY AWAY
MARCH 9TH 1905.
AGED 54 YEARS.
FORGET HIM NOT, WE NEVER SHALL.
HE'S IN REGIONS BRIGHT AND CLEAR.
A BRIGHT LIFE CLOSE A SAD FAREWELL.
TO THE ONE I LOVED SO DEAR.
Transcription by: Tony Barton