Mary Susan BILES
Forename(s): Mary Susan
Surname: BILES
Wife of Chas Henry Biles
Date of birth: 1869 (approx., calculated)
Date of death: 8 Jan 1936
Date of burial: 11 Jan 1936
Ceremony by: Rev W H Mackinnon
Age at death: 67 years
Address: Trafalgar Cottage, Union Street, Newport
Section: Y - Cemetery map
Plot No: 237 Section map of plots
Burial Register entry: Carisbrooke 10257
---
Also on this marker:
Carisbrooke Cemetery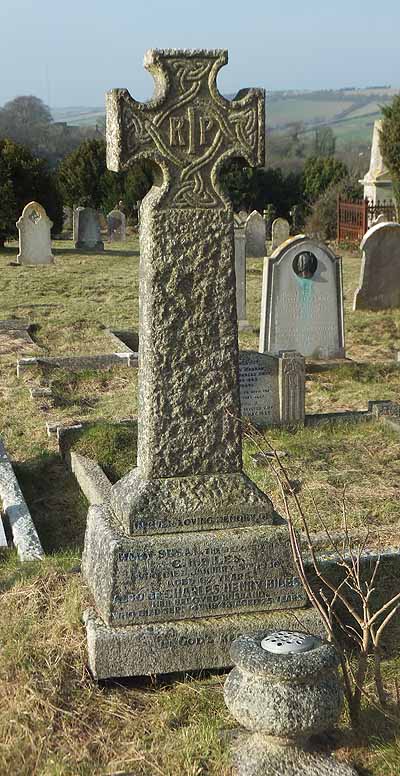 Image by: Tony Barton
---
Inscription
IN EVER LOVING MEMORY OF
MARY SUSAN, THE BELOVED WIFE OF
C.H.BILES,
WHO DIED JANUARY 8TH 1936,
AGED 67 YEARS.
ALSO OF CHARLES HENRY BILES,
HER BELOVED HUSBAND,
WHO DIED SEPT. 14TH 1943, AGED 75 YEARS.
"IN GOD'S KEEPING"
Transcription by: Tony Barton