Butterflies to look out for in September
Given a warm and sunny September, there should be still good numbers of butterflies on the wing at the start of the month, but decreasing in number as the weeks pass by.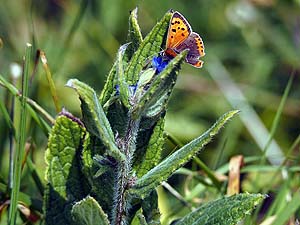 Small copper (Lycaena phlaeas) butterflies are common throughout lowland Britain. Another generation appears in September.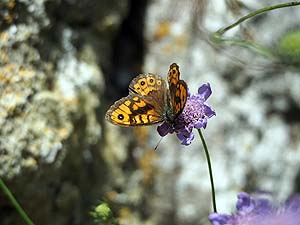 The second generation of Wall butterflies (Lasiommata megera) are seen from July to early September. Their caterpillars feed on a range of wild grasses.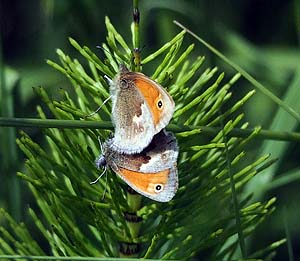 The small heath (Coenonympha pamphilus) will still be flying till the end of the month; their caterpillars also feed on a range of wild grasses including meadow-grasses and fescues.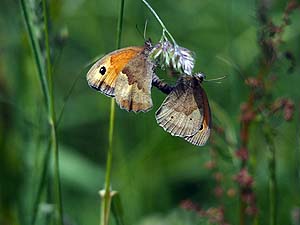 Meadow brown (Maniola jurtina) butterflies will be seen feeding on creeping thistle. They have a long flight period from June to September. They are found in unfertilised grassland and woodland rides throughout lowland Britain. The caterpillars feed on a variety of grasses.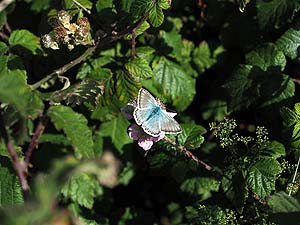 Chalk hill blue butterflies (Polyommatus coridon) which are abundant in Mount Joy cemetery from the end of July should still be flying at the beginning of September. Their caterpillars feed on horseshoe vetch.
Pictures with thanks: © K. Marston